Youtube has been the most popular platform for watching and uploading entertaining videos of any kind present on this planet. Well, if you can't find videos anywhere on the internet, you will definitely find that on Youtube, most probably.
Well, the intense success of the video-sharing platform motivated the owner – Google, to launch a dedicated app for listening to music. As your favorite Youtube wouldn't get minimized and play music simultaneously. This is the feature users have been asking for years.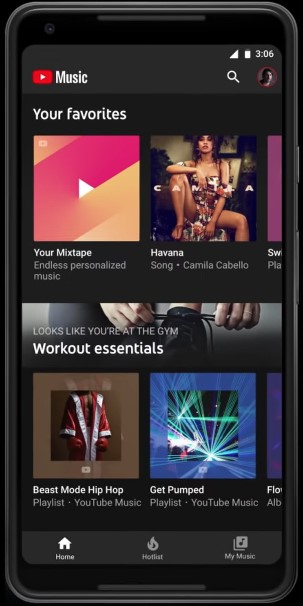 Google saw this as a business opportunity and released Youtube Music back in 2015. But, netizens weren't very interested in buying subscriptions for Youtube music. As platforms like Spotify, Shazam, Prime Music were doing the job of providing ad-free music at a decent subscription amount.
Cut to now, Youtube Music has been doing OK, having some share of the potential users. And Google hasn't stopped upgrading it. Well, it does not have any options now, as the California giant disbanded the Google Music platform for quite some time now.
Now, the mobile app of Youtube Music is getting some makeover along with its sister app Youtube, on both Android and iOS. With this new makeover, Google has ensured that both the sibling app are now on the same page of their UI development.