Google has been the king of the web and it's not only known as the king of search engines. Another part of the internet world that Google has been dominating is smartphone applications. Google owns some of the most popular apps like Google Camera, Google Maps, File Manager, Photo Scanner, and whatnot.
Moreover, Google has a separate team that works on the development of the app. The team is known as Area 120 and focuses on the small applications which most of the time has a productive use.
Google's Area 120 has released a new app on Play Store. The app is called Stack, which is a document scanner app. Well, the idea of creating a doc scanner app isn't new, as we have tons of similar apps on the Play Store with the majority of target users captured popular creators like Adobe.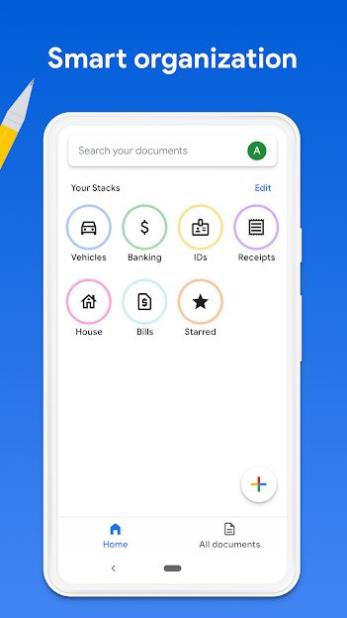 But, Area 120's approach to creating the doc scanner has been a little different. The app comes embedded with the features like saving the scanned doc automatically to Google Drive. And the best thing about the app is that you can sort the scanned docs in different categories like billing, IDs, banking, etc.
The new doc scanner app by Area 120 has already released officially on Google Play Store. But, it looks it may take some time for the app to roll out in all regions