Are you someone who is thinking to start using RA Whatsapp?
Are you someone scratching the Google search pages, asking if RA Whatsapp is safe to use or not?
Well, if you nodded to both of the questions mentioned above, you are at the right place.
Here, we will be mentioning a detailed article clearing some doubts and queries related to the modded apk called RA Whatsapp.
We will start by talking about RA Whatsapp and some of its features. And then, we will be analyzing if RA Whatsapp is safe to use and if you should use it or not.
So, let us dive right into the details.
---
What is RA WhatsApp?
WhatsApp is one of the most popular messaging apps in the world with more than a billion downloads and millions of active users every second. Well, the large user-base of Whatsapp has attracted a lot of indie developers to create mods for the apps.
Mod-apps are the apps that are modded programmatically to include additional features that can never be offered by the official apps.
The additional feature can be related to customization of the apps like themes, wallpapers, and stickers. Whereas, other additional features are related to the UI and design of the apps.
There are tons of modded versions for the popular apps. For Whatsapp alone, you can easily find around hundreds of other mods offering different features which can be similar and sometimes unique.
Well, RA Whatsapp is one of the modded versions of Whatsapp which has to offer a unique iOS-like UI design for the Android version. But, still you get the option to customize your theme using the additional settings in the app.
RA Whatsapp comes with a long list of features. And there are some features that are worth mentioning here. Like the Online and Last Activity in the chat list. Which is really good, saves your time as well. You won't have to open a chat to check the Last Seen of a user.
And there is more you can get. Like sharing of video up to 30MB in size. The official version of Whatsapp only allows you to send videos up to 15MB in size.
---
RA Whatsapp Features –
Here are some more features of RA Whatsapp that you should know.
Supports calls
Show Online/last Seen in Main Screen
Hide the name and the date while copying to another chat user.
Copy and Paste status
Zoom for profiles footage
Privacy mods: Hide the "Last seen"
Emojis Changer
Added more docs file support pdf, xls, txt, doc, ppt, vcard, xlsx, txt, rtf, docx, pptx, and zip
Increase status words from 139 characters to 250
Ability to press in links on your friends status without effort
The chance of identifying between traditional and broadcast messages
Counter statistics for group
Media preview without loading
Ability to proceed links on chat screen while not saving sender variety or cluster admin variety
Themes mods and Theme Server (to download/apply themes)
Amendment ticks/bubbles vogue Mod
Increase video size sending from 16 MB to 30 MB
Image sending increases from 10 pictures to 90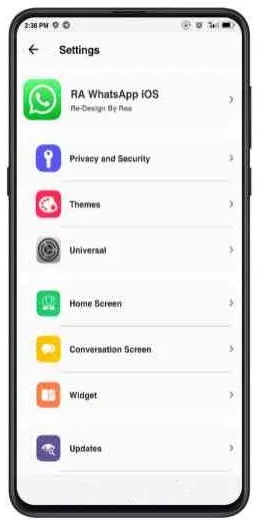 ---
Is RA WhatsApp Safe to use?
Now, comes the most asked questions of all time.
A lot of users ask if RAWhatsapp is safe to use or not? Well, you won't find any answers on the internet, as most of the websites just provide links to download the app, and no one talks about the credibility of the app.
As mentioned above, the RA Whatsapp is nothing but the modded version of Whatsapp which comes with some additional features which can't be found on the official version of Whatsapp.
So, based on the users' feedback, the developers of the RAWhatsapp included more features in the modded apk that can be enjoyed by the users.
But, is it safe to use? Well, the answer can be different for that.
If you are looking for a secure way to exchange messages then Whatsapp is your only choice. But, if you are using RA Whatsapp, you will still have your messages secured, as RA Whatsapp just changes the medium of sharing messages. And the texts will still be saved on the Whatsapp official servers.
Now, that you know, your messages are secured, does that means RAWhatsapp is safe to use? Well, let's see.
RA Whatsapp is a third-party app, unlike the apps available on Playstore, it can possess a threat to your device and privacy.
The apk can be only downloaded using a third-party app platform. And the first threat will be the chances of downloading a malware app. The app is made to mess with your device.
Another issue will be related to the app's credibility, as Play Store won't be playing the role of app police here. So, the app can possess a threat to your privacy, if it asks for access to the camera, contacts, and other personal details.
Last but not least. The usage of third-party modded apps, like RA Whatsapp, can lead to a ban from using the official version on Whatsapp. You won't be able to use your phone number to use Whatsapp again.
Well, if this happened to you yet, it can happen in the future. As the team at Whatsapp always keep working on the terminating account using the modded version.
---
"Should I use RA WhatsApp?"
Well, if you have read everything we mentioned above. You already know the answer.
Our answer to 'Should I use RA Whatsapp' will be a big NO.
If you can't tolerate a ban, you must not use RA Whatsapp and apps like these at all. As you won't be able to access data stored in Whatsapp servers.
And if you are downloading just to try it, you should only use an account that is not important to you.
---
Conclusion –
So, here we have mentioned if RA Whatsapp is safe to use or not.
We have also talked about the potential issues that the app may cause to your privacy.
And at last, we have answered the most commonly asked question – 'Should I use RA Whatsapp?'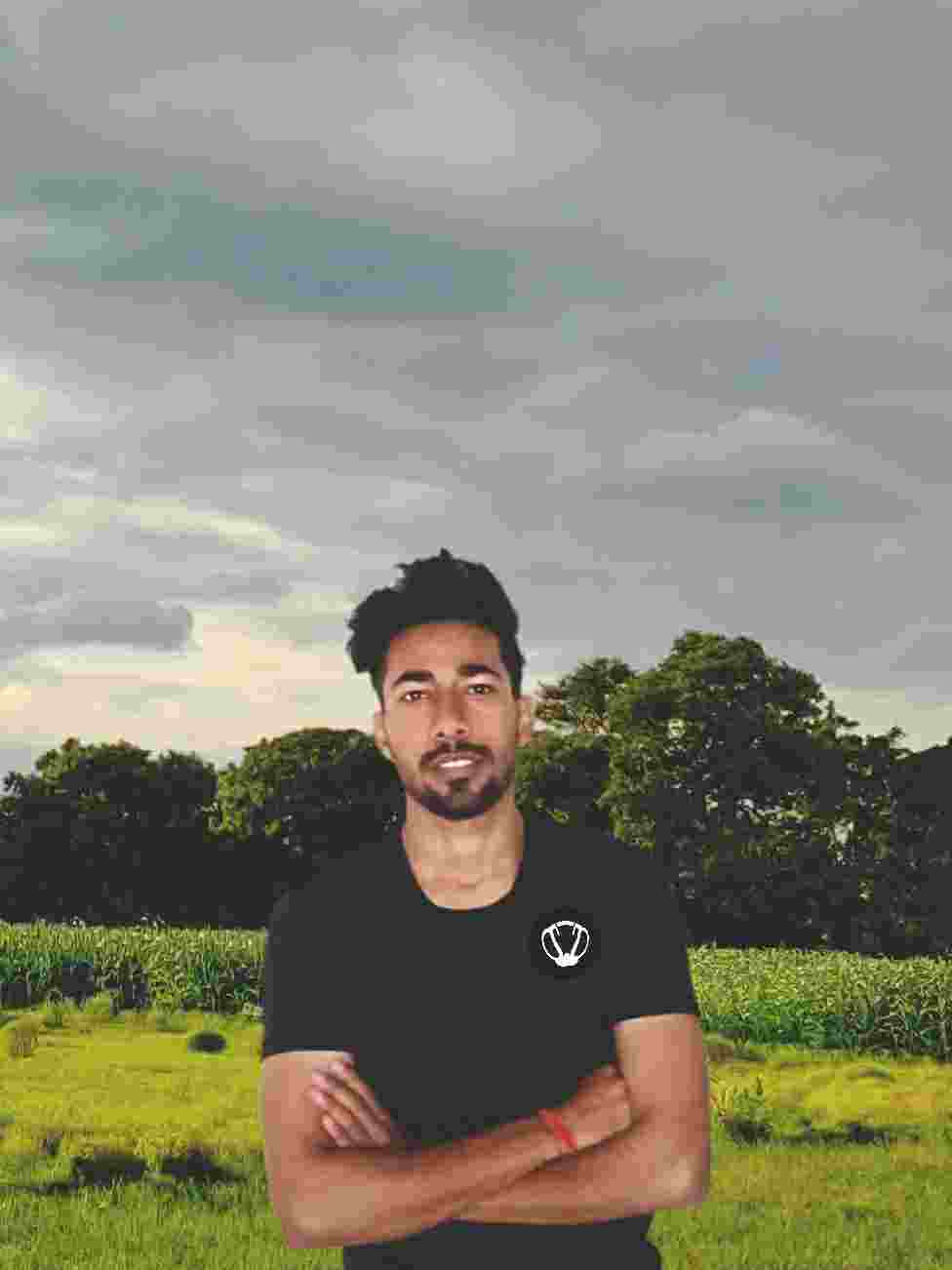 I've been interested in tech for as long as I can remember. When I am not writing about tech, I'm on the couch playing games with my squad.